noun [from Latin urbanĭtas -atis (from urbanus 'urbano') belonging to live in the city [che appartiene al vivere in città]
1. civil and courteous behavior in normal relationships with other people: dealing with u.; reply with u.; person of exquisite u.; [...]
listen NEEDS
touch PROCESSES
see RESULTS
design EXPERIENCE
is
an itinerary interdisciplinary studio of urban design strategists
focused on urban regeneration and social innovation
within a special attention to the Mediterranean context.
our vision
urbanita conceives the city as a common good, where built environment and civil society shape each other.
As urbanita we believe in an inclusive city where, on one hand, the inhabitants - involved with all their rights and duties - have the potentiality to experience the urban reality as users as well as active makers. On the other hand, the city governance - benefiting from these dynamics - produces socio-spatial urban collaborative processes implemented in the urban policy.
We supports a civil, courteous, respectful and productive encounter between inhabitants and the city - and vice versa, proposing alternative strategies to foster a balanced (sustainable) urban development.
our mission
We aim to improve urban life, prompting trigger opportunities and potentialities already present on the territory and from them
build up the next future.
our methodology
urbanita frames strategies involving different stakeholders operating in the urban reality - municipalities, private sector and communities
We don't design what people want, WE DESIGN WHAT PEOPLE NEED.
DEBORAH NAVARRA founder
Architect by training, Deborah is an urban and social design strategist - BSc, MArch, (Sapienza University of Rome); MSc (DPU, The Bartlett, University College London) - specialized in urban development with a particular interest in the city of Rome and its Mediterranean identity. After national and international experiences in Rome, Barcelona, Dublin and New York in architecture and interior design, she started to work on urban development in cities as Seoul, Bronx (NY), Beirut, Phnom Penh, London and Palermo promoting participatory/collaborative processes into urban design.
SHARON AMBROSIO founder
Sharon is an architect, urban designer and social strategist - Bsc (Milan Politecnico), Msc (DPU, Bartlett, UCL) - specialized in urban development with a particular interest towards the global south and contested areas having experienced regeneration projects in New York, Cambodia, Italy. She is exploring the role of urban borders and frontiers, carrying out her research "The Border: multiform manifestation and multidimensional work. Understanding the porteadoras through the spatialities of Ceuta and Melilla".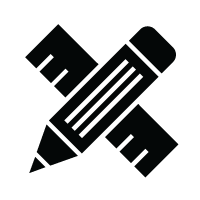 community

INNOVAZIONE: SOSTANTIVO FEMMINILE 2015
info@urban-ita.com
urbanita
Rome | Milan | Palermo
copyright © 2016  urbanita